EVA Ethylene-vinyl acetate granules
Item #: EVAEthAce220301-10100-1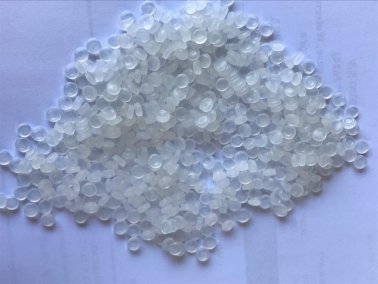 Qty
Unit price
Metric ton

23

EUR 1850
EVA (Ethylene-vinyl acetate) Natural plain granules. Melt Flow Index: 3. VA Content 18%
EVA is an elastomeric polymer that produces materials that are "rubber-like" in softness and flexibility. The material has good clarity and gloss, low-temperature toughness, stress crack resistance, hot-melt adhesive waterproof properties, and resistance to UV radiation.
Characteristics:
Melt Flow Index (190C/2,16 KG): 3.2
VA (Vinyl Acetate) %: 18
Density: 0.94
Fusion Temperature: 84 deg C
Applications:
Injection molding
Microcellular foams
Extrusion.
EVA is one of the materials popularly known as expanded rubber or foam rubber. EVA foam[2][3][4] is used as padding in equipment for various sports such as ski boots, bicycle saddles, hockey pads, boxing and mixed-martial-arts gloves and helmets, wakeboard boots, waterski boots, fishing rods and fishing-reel handles. It is typically used as a shock absorber in sports shoes