Virgin LDPE Granules
Item #: VirLDPGra210804-cbe3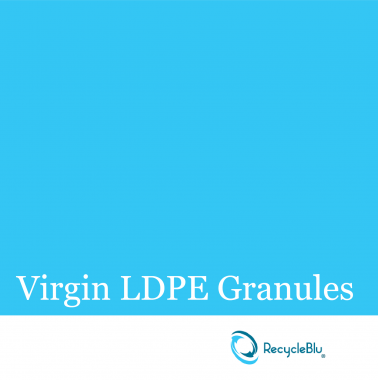 Several materials available

MFI - Ranging from 0,25 to 8
Density: 0,919 to 0,925
Main Applications
-
Films for greenhouse and Industrial sacks.
- General purpose clarity, frozen food and dry goods.
- Squeeze bottles for pharmaceutical use.
- Bags from 0,5-1,0 kg for food packing.
- Filmgrade
- Paper and cardboard coating.
- 0,5 - 1,0 Kg bags for packaging powdered foods and grains.
- Blown film, wire and cableInsert your text here

For Buyers
Granules, regrinds and scrap, find the materials for your needs now.

SellERS
Join the hundreds of sellers across the world getting the best price for their materials by choosing RecycleBlu 

Want to do more online sales?

RecycleBlu is your partner
Ecommerce solutions
Lead Generation